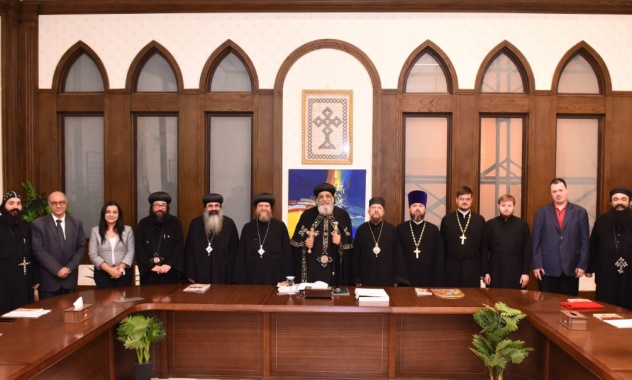 "Moscow (AsiaNews) – The Moscow Patriarchate has recently registered a new association in Turkey, on the canonical territory of the Ecumenical Patriarchate of Constantinople. On behalf of a group of Russian Othodox of Turkish citizenship, headed by Oksana Alykan, the "Society of Orthodox Russian-speaking Believerrs" of the province of Antalya was registered, which unites the Russians of the cities of Demre, Kemer, Antalya, Belek, Side, Manavgat, Avsallar, Alanya and Mahmutlar.
The group is subject ecclesiastically to the supervision of the Patriarchal Administration for institutions abroad, a new structure led by Metropolitan Antony (Sevrjuk), who is also exarch for Western Europe based in Paris, and who is very close to the Patriarch of Moscow Kyrill (Gundjaev).
After the Church of Athens and the Greek patriarchate of Alexandria in Egypt also aligned with Constantinople, recognizing the new autocephalous Church in Kiev, the Russians have intensified their actions to break with the Greek "traitors". Not only did they erase the names of their hierarchs from the diptychs of Eucharistic memories (now Moscow only remembers 12 of them, out of 15 Orthodox Churches), but direct pastoral action is extended in all the territories so far controlled by the Greeks, starting precisely from the territory Turkish of the Ecumenical Patriarchate.
The new society of the orthodox "Russian-Turks" has obtained permission to carry out regular liturgical celebrations, for now in apartments and specifically rented premises. These are very popular places with Russians for summer holidays, and the association's task is to prepare to meet all the spiritual needs of Russian compatriots and all Orthodox who choose to stay on their side, rejecting communion with Constantinople.
In addition to the province of Antalya, the Russians regularly celebrate in Istanbul itself and in several Turkish cities, as well as the capital Ankara, also in Izmir, Kusadasi and Eskisehir. From May 25 last, an administrator was appointed for all the Russian Orthodox in Turkey, the priest Georgij Ivanchoglo, who will now deal in particular with the faithful of the province of Antalya.
Letters were delivered to the Greek Orthodox Patriarch of Alexandria Theodorus II (Choreutakis) on November 12 by people of Russian nationality, with three images: the Russian Orthodox Metropolitan of Kiev Onufryj (Berezovskij), "the true metropolitan", the metropolitan of the new Church of Kiev Epiphanius (Dumenko), called instead "the schismatic", and a fragment of a fresco depicting the Kiss of Judas, with the inscription "the patriarch Theodorus". The letters were given to all the participants of the Orthodox liturgy in Limassol (Cyprus), where Theodorus for the first time named Epiphany in the Eucharistic diptychs. The Russian journalist Berezovskij, present in Limassol, told NG-Religija that some priests publicly tore up the letter, while others would thank him, declaring themselves opposed to Theodorus' decision.
The Patriarchate of Moscow reported the story of the letters without adding comments, but specifying that the Russians from now on will intensify relations with the Coptic Church of Alexandria, given the inevitable rupture with the Greeks. On 12 November the visit of a Coptic delegation to Moscow (pictured) ended, the members of which participated in a session of theological dialogue between Coptic students and Russian specialists in theology. The visit had been planned for some time, but after recent events it received particular prominence in the Russian media and in the statements of members of the Moscow patriarchate."
Source: http://www.asianews.it/news-en/Moscow-increasingly-against-Greek-Orthodox-48544.html